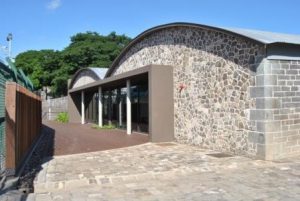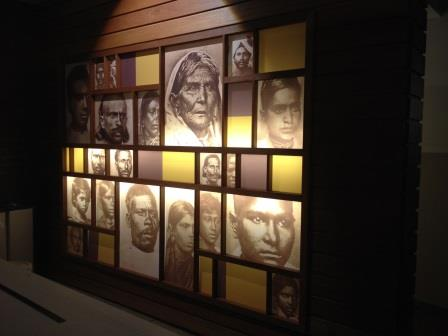 Virtual Tours
Virtual tour of the Beekrumsing Ramlallah Interpretation Centre (BRIC) 
Plan your visit
The visit starts with a visit of the Beekrumsing Ramlallah Interpretation Centre (30 to 40 minutes) followed by a visit to the World Heritage Property (20 minutes).
Beekrumsing Ramlallah Interpretation Centre (BRIC)
The Centre is one of the rare places dedicated to indenture in the world. Through its dynamic and modern exhibition, the centre presents the establishment and development of the indentured system as well as the experience of indentured labourers at the immigration depot in Mauritius.
The Centre was named after Beekrumsing Ramlallah (1915-2000), Journalist and Member of Parliament, in homage to his commitment to recognize the
 Aapravasi Ghat as a landmark in the history of the nation. 
The Centre opened on 3 November 2014. It was inaugurated on 2 November 2014 in the context of the 180th Anniversary of the arrival of indentured labourers in Mauritius
Opening Hours
Monday – Friday:    9:00 – 16:00 hrs
Saturday:                 9:00 – 12:00 hrs
Closed on Sundays and Public Holidays
Closes at noon on 24th and 31st December
Guided Visits
Free guided visits of the Beekrumsing Ramlallah Interpretation Centre and the Aapravasi Ghat World Heritage Site are available.  Advance booking is recommended for this activity which lasts about 1 hour.
Pedagogical activities for children (45 mins)
Story Telling (3 – 6 years old)
Construction Techniques (6 – 14 years old)
Pottery Making (6 – 14 years old)
In the footsteps of an immigrant at Aapravasi Ghat (6 – 14 years old)
Advance Group bookings are necessary for these activities.  Free of charge.
Outreach Program
The Outreach Program provides access to Aapravasi Ghat World Heritage Site for people who may find it difficult to visit us for reasons that include age and geographical distance. These include presentations in venues such as training and educational institutions, age care facilities and community centres throughout the island.  Link to educational resources:  https://padlet.com/aapravasighat/e9nf95a6e6u8h7sg
Educational Resources
Several educational resources can be accessed and downloaded by teachers to engage their students with the history of the Aapravasi Ghat and the indenture system. Theses resources provide the perfect opportunity to discover the Aapravasi Ghat World Heritage Site without leaving the classroom and can also complement an onsite visit as a form of pre and post learning.
Accessibility
With very few exceptions, the entire World Heritage Site is accessible even with a wheelchair.  All galleries and main area of the Interpretation Centre are fully accessible to wheelchair There are accessible toilets with good facilities.  A limited number of wheelchairs is available. If you would like to reserve a wheelchair, email us at outreach.agtf@intnet.mu  24 hours in advance of your visit.
Parking for visitors
The Interpretation Centre does not provide parking for visitors. Aapravasi Ghat World Heritage Site visitors can park their vehicles at the Granary or at Le Caudan Waterfront.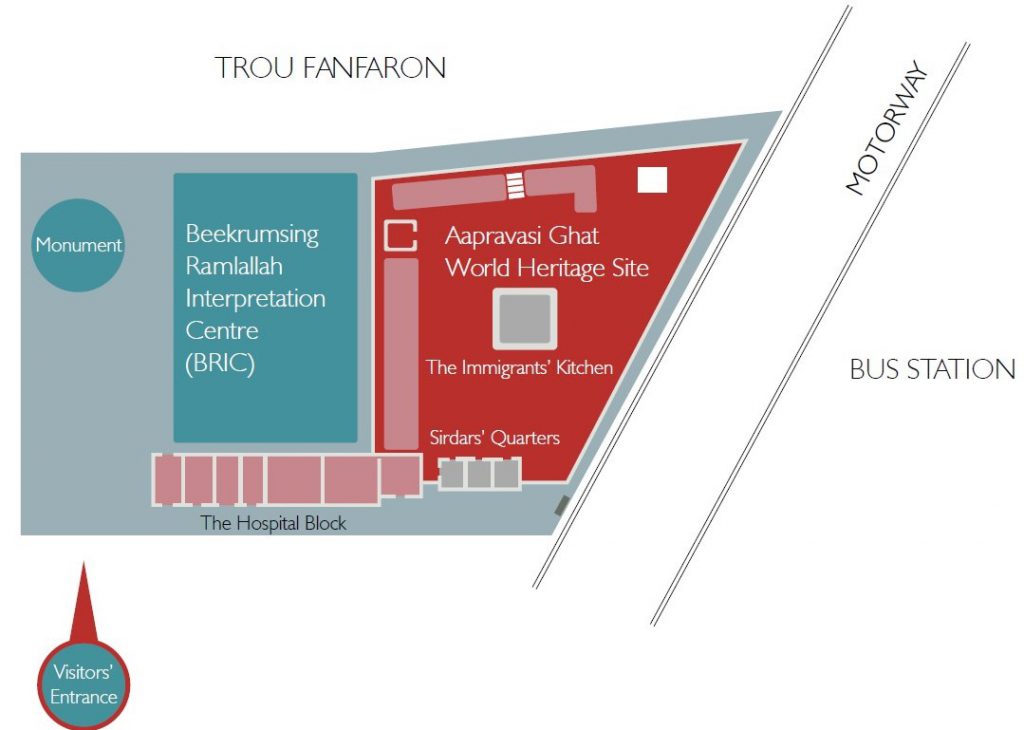 The visit to the Aapravasi Ghat World Heritage Site lasts for approximately one hour. The visit comprises that of Beekrumsing Ramlallah Interpretation Centre.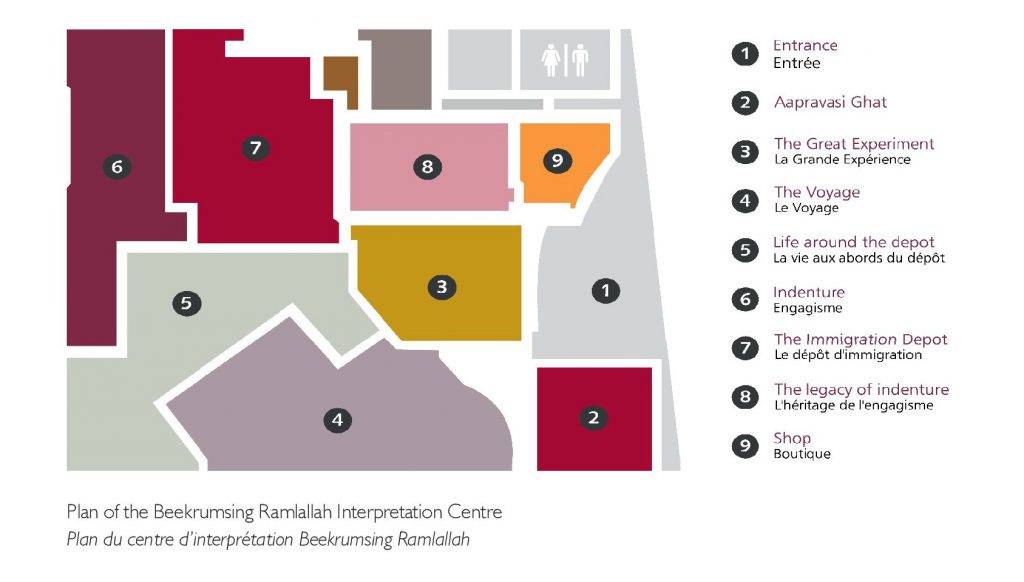 Contact us
Aapravasi Ghat World Heritage Site
Beekrumsing Ramlallah Interpretation Centre
Quay Street
Port Louis
Tel:  217 7770